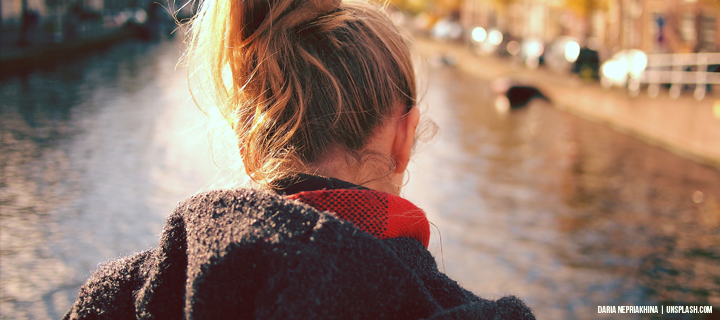 I have a love-hate relationship with the 24-hour news cycle. I mean, we get the best and worst of humanity delivered "live and as it's happening" all day, every day. Don't get me wrong – I realize I'm part of the problem. As a consumer of knowledge, I have a genuine desire to know what's going on in the world. I guess I just don't want every dirty detail. Don't tell me how the clock works, just tell me what time it is.
But I think a casualty of our "breaking news" obsession are the journalists who deliver it to us. There's  a lot of pressure on those folks. I think it's particularly tough for broadcast journalists. For some reason, possibly out of oddly placed respect, we place them on a pedestal. Not only is their hair supposed to stay in place while reporting on the beach during a hurricane, we expect them to maintain a certain level of ethical and moral standards off camera. So when they're on camera, they're more trustworthy.
And when their private lives don't jive with our expectations – they suffer the wrath of public scrutiny. Such is the case with national TV journalist Elizabeth Vargas. On camera she's perfect.  Poised. Eloquent. Respected. Off camera she's a recovering alcoholic.
In a recent interview with Diane Sawyer, Ms. Vargas talked candidly about her long struggle with alcoholism and anxiety. You can catch that interview here.
But I love her honesty when she said, "When you're in the cycle of this disease though, it doesn't matter how much you have or how little you have, I—it didn't matter," she continued. "It leveled me. It knocked me flat on my butt. I lost sight of everything."
According to the article, "nearly 63 percent of women in trouble with alcohol say they are also fighting anxiety." I think we can look at Ms. Vargas at this point in her recovery and understand that alcoholism usually has trigger – in her case it was anxiety. It's rarely, if ever, an independent disease. And alcoholism is no respecter of fame, fortune or social status. Just ask Ms. Vargas. The key is to identify the trigger.
If you are struggling with alcoholism, especially if you are a woman, we understand that you face very different struggles, pressures and expectations. We can help you. Watch our video, "Women & Addiction" to learn more, then give us a call at (214) 733-9565 to start the discussion.
https://i360dallas.com/wp-content/uploads/2016/09/women-suffer-from-alcoholism.png
320
720
administrator
https://i360dallas.com/wp-content/uploads/2016/05/Innovation-360-main-logo-final-300x138-2-300x138.png
administrator
2016-09-22 14:48:25
2016-09-22 14:52:26
Breaking News: Women Also Suffer From Alcoholism