Julia Bell - Client Advocate & Therapist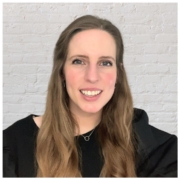 Julia Bell
Client Advocate & Therapist
Julia graduated with an M.S. in Counseling from the University of North Texas, where she received training from
world-renowned clinical practitioners and educators. After graduation, she joined our i360 Life Development team and gained valuable experience in helping clients integrate newfound therapeutic insights into their daily environments. Since obtaining licensure, she has stepped into additional clinical roles, including Dialectical Behavior Therapy (DBT) group work, DBT individual work, YouScience vocational assessment offerings, traditional talk therapy, and case management. Julia currently sees teens and adults, focusing on issues of stress, anxiety, depression, emotion identification and regulation, interpersonal communication, and family-of-origin work.
Knowing that most individuals have few (if any) spaces to meaningfully sort through life's hurdles and hangups, Julia seeks to create and cultivate the necessary environment to collaboratively identify and start to tackle the struggles that keep clients from living in the freedom they desire. Stepping into the role of mirror-holder, she knows the most impactful insights come from clients themselves – they are, after all, the experts on their own thoughts and experiences. With guidance and increased skillfulness, clients can start to see and believe in their ability to navigate their spaces with increased ease and less distress.
FUN FACTS ABOUT JULIA:
Favorite quote: "Happiness is only real when shared." – Christopher McCandless, depicted in "Into The Wild"
Craziest college job: driving medical documents to all of the Texas A&M Health Science centers across Texas… got paid to listen to music and podcasts for multiple hours a week – the dream!
Show & Tell item: the article my Dad published in a local magazine years ago – not because the article itself is necessarily impressive (though I think so), but because he decided in his retirement that he was going to try new things and put himself out there and he did just that. #proudkid
Biggest fear: my parents not being around when I raise kids in the future (I'm the youngest child in my family).
Greatest achievement: easily my masters degree – going back to school after you've been out for awhile is TOUGH, y'all!
Favorite workout song: Sky Full of Stars – Coldplay
EDUCATION:
Texas A&M University, Business Management
University of North Texas, Masters in Clinical Mental Health Counseling
Cara Canady - MS, NCC, LPC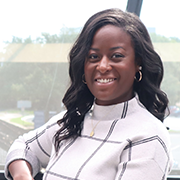 Cara Canady, MS, NCC, LPC
Primary Marital / Family Therapist
Cara joined Innovation 360 as an intern student counselor in August 2019 and has worked both virtually and in-person with individuals, couples, and families through modalities such as DBT, IOP, and Life Development. Prior to i360 Cara spent years working with persons diagnosed with substance dependence, explicitly, dual-diagnosed pregnant women. Additionally, Cara's experience includes work with families of children diagnosed with cognitive, social, and behavioral diagnosis. Cara believes social connections are an important life aspect that contributes to mental, emotional, and social wellness, however, healing and reconnecting to one's environment is not a linear process. Cara's role is defined as understanding an individual's issues as they cope with their relational interpersonal and intrapersonal circumstances.
FUN FACTS ABOUT CARA:
Favorite Quote: "If you can't fly then run, if you can't run then walk, if you can't walk then crawl, but whatever you do you have to keep moving forward." – Martin Luther King, Jr.
Craziest College Job: Teaching toddlers how to play soccer
Show & Tell Item: My puppy and her tricks
Biggest Fear: Driving on ice
Greatest Accomplishment: Adopting a puppy during a pandemic
Favorite Workout Song: "September" by Earth, Wind & Fire
SPECIALTIES:
Anxiety & Depression
Family & Career Development
Couple & Family Conflict
Sexuality & Sexual Identity
POPULATION:
Couples
Families
Emerging Adults
Working Professionals
EDUCATION:
M.S. in Counseling with a concentration of Couples, Marriage, and Family Therapy from Southern Methodist University
B.S. in Psychology from Jackson State University
Contact Cara at [email protected]
Danielle Fermier - MA, LPC-S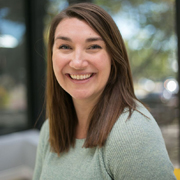 Danielle Fermier, MA, LPC
Therapist
Danielle Fermier joined the Innovation360 team in 2010 and currently works as a therapist. Danielle has experience helping individuals and groups work through addiction, shame, depression, anxiety and relationship issues. Her philosophy rests on the belief that lives can be positively and enduringly transformed by hope.
FUN FACTS ABOUT DANIELLE:
Favorite quote:"If we're going to find our way back to each other, we have to understand and know empathy, because empathy's the antidote to shame." – Brené Brown
Craziest college job: I didn't have crazy ones. But, my most fear-inducing job was as a cold caller – sitting in a wide open cubical calling complete strangers while everyone else in the office could listen in.
Show & Tell item: I'd bring my dog, and we could make it a dog show, which she'd win.
Biggest fear: Heights – those giant escalators in subways and airports get me every time.
Greatest achievement: So far, I'd say learning to like more foods than the deeply southern (read:  unhealthy) fare I grew up eating. There is hope!
Favorite workout song: "Madness" by Muse
SPECIALTIES:
Substance use and abuse
Relationship Issues
Shame
Depression
Infertility/Pregnancy Loss
POPULATION:
EDUCATION:
Masters degree in Counseling

Contact Danielle at [email protected]
Curt Hampton - MA, LPC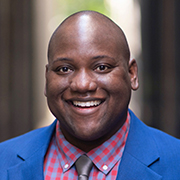 Curt Hampton – MA, LPC

FUN FACTS ABOUT CURT:

Favorite quote: "My daily actions are the greatest predictor of my future."
Craziest college job: Selling books door-to-door for a summer in North Carolina
Show & Tell item: My guitar. I've had a cool journey with that thing; we even auditioned for The Voice in L.A.
Biggest fear: Breaking my teeth out of my mouth, somehow
Greatest achievement: Running the Dallas White Rock half marathon (when it was called that)
Favorite workout song: "Come Together" re-recorded by Ft. Worth's own Gary Clark, Jr.
SPECIALTIES:
Trauma
Relationship Anxiety
Relationship Coaching
Men's Issues
Interpersonal skills sharpening
POPULATION:
Adults
Men who struggle with relationships
Couples
EDUCATION:

Masters of Arts in Counseling, Midwestern State University
Click here to book an appointment with Curt
Contact Curt at [email protected]
Amanda Talley - MA, LPC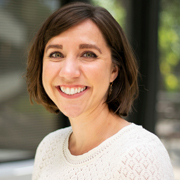 Amanda Talley, MA, LPC
Therapist
Amanda is a License Professional Counselor and Outdoor Educator. In addition to being a part of the i360 team, she works in private practice where she is passionate about providing clients with the option of meeting for hiking or walking sessions outdoors. She has worked in inpatient, residential and outpatient settings with adults and adolescents struggling with eating disorders, mood, substance abuse, trauma and self-harm behaviors. Amanda joined Innovation360 in 2013 as a student intern and has stayed connected ever since because she believes in the creative approach to helping clients develop better skills and relationships to navigate life and found that it complemented her dream of combining counseling and the outdoors.
FUN FACTS ABOUT AMANDA:
Favorite quote: "In every walk with nature one receives far more than he seeks." – John Muir
Craziest college job: Nothing crazy, but I had the opportunity to be a live-in nanny to a family with four kids and I loved it!
Show & Tell item: My dog, Hobbes. He has tiger stripes and is ridiculously cute.
Biggest fear: Ceasing to learn and grow.
Greatest achievement: A month of backpacking and rock climbing in the Wind River Range of Wyoming through the National Outdoor Leadership School (NOLS).
Favorite workout song: A great remix of Justin Timberlake or Khalid at Pure Barre.
SPECIALTIES:
Eating disorders and issues with food
Family members of someone with an eating disorder
Depression/Anxiety
Life transitions
Identity
Relationship difficulties
Difficulty with motivation
Christian & existential issues
Dialectical Behavior Therapy (DBT)
POPULATION:
Adolescents (14+)
Young Adults
Adults
Parents
Business Professionals
EDUCATION:
Masters in Counseling through Dallas Theological Seminary (DTS)
Outdoor Educator through the National Outdoor Leadership School (NOLS)
Contact Amanda at [email protected]
Ryan Marlow - MA, LPC-Associate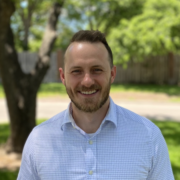 Ryan Marlow
MA, LPC-Associate
Under the Supervision of Danielle Fermier, LPC-S
Ryan graduated with an M.A. in Counseling from Dallas Theological Seminary, where he got his start at Innovation360 as an intern in December 2020. Ryan now is a full time therapist. He co-leads several therapeutic groups including Innovation 360's Intensive Outpatient Program and Dialectical Behavioral Therapy skills. He also works with individuals, couples, and families.
Operating from a humanistic and existentialist perspective, Ryan seeks to understand his clients and help them find their purpose. The relationship between Ryan and his clients is the most important aspect of his counseling. Ryan seeks to understand where clients desire their life to go. From there, he works alongside them to create a roadmap to fulfilling their goals.
FUN FACTS ABOUT RYAN:
Favorite quote: "Death closes all; but something ere the end, some work of noble note may yet be done." – Alfred Tennyson
Craziest college job: I worked at a veterinary hospital as a kennel staff. I saw a lot of things…
Show & Tell item: What does it say about me that none come to mind?
Biggest fear: Being trapped underwater
Favorite workout song: "Don't Get in My Way" – Zack Hemsey
EDUCATION:
B.A. in psychology from Texas A&M University
M.A. in Counseling from Dallas Theological Seminary
SPECIALTIES:
Depression
Dialectical Behavior Therapy
Anxiety
Men's Issues
Addiction
Trauma (physical, sexual, emotional and verbal)
Life Transition/Adjustment Concerns
Overall Health/Wellness
POPULATION:
Young Adults
Adults
Professionals
Parents/Couples
Families
Maggie O'Connor, LPC-Associate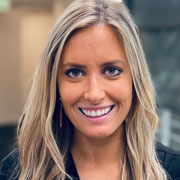 Maggie O'Connor, LPC-Associate

Under the Supervision of Claudia Ivette-Lampl, LPC-S, LMFT-S
Maggie is an LPC-A & LMFT-A at Innovation360 where she currently leads Emotional Wellness Group and Women's Group. Maggie is passionate about helping clients navigate real-life issues that we aren't given a guidebook for or taught in school. Whether it's working through stress, anxiety, depression,interpersonal communication or conflict management, Maggie aims to provide adult individuals (+18), couples and families a space where they can feel safe to show up as the experts on themselves through openness, humor and an eagerness to hear the unique stories of her clients. Maggie hopes to use her training to act as a guide in helping you work through the noise of worry, others' expectations or relational conflict to help you hear yourself again. As you become more attuned to yourself and aligned within your relationships, my goal is for you to become your own compass to connect back to your inner spark for a greater sense of fulfillment in life.
FUN FACTS ABOUT MAGGIE:
Favorite Quote: "Train yourself to let go of everything you fear to lose" – Yoda
Craziest college job: Not college, but I definitely worked at Hollister for a month in high school.
Show & Tell item: My bamboo plant – a Walgreens gift from my parents when I first moved to Dallas over six years ago – living proof that I can have a green thumb 😀
Biggest fear: The wicked witch from Snow White
Favorite workout song: Misty Mountain Hop by Led Zeppelin
Contact Maggie at [email protected]
Ken Osean - LCDC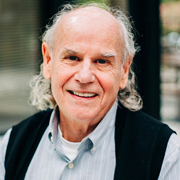 Ken Osean, LCDC
Therapist

FUN FACTS ABOUT KEN:
Favorite quote: "What lies behind you and what lies ahead of you, pales in comparison to what lives inside of you."
Craziest college job: Delivery boy for a drug store that sold liquor
SPECIALTIES:
Alcohol addiction
Drug use, abuse & addiction
POPULATION:
Any person suffering with substance use and disorders
Misty Solt - PhD, LPC-S, LCDC, BCN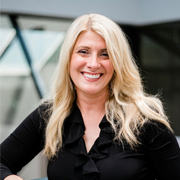 Misty Solt – PhD, LPC-S, LCDC, BCN
Dr. Misty Solt is a Licensed Professional Counselor- Supervisor in the state of Texas.  Dr. Solt is also a  Registered Play Therapy-Supervisor, Licensed Chemical Dependency Counselor, Certified Child-Centered Play Therapy-Supervisor, Certified Child-Parent Relationship Therapist-Supervisor, Board Certified in Neurotherapy, and a Fully-Trained EMDR Therapist.  Dr. Solt received her Master's degree in Mental Health Counseling from Eastern Illinois University in 1998 and completed her Doctorate in Counseling with a specialty in Play Therapy at the University of North Texas in 2003.
Over the years, Dr. Solt has worked as a counselor in the following areas: school crisis counseling, in-home counseling, agency counseling, and private practice.  Dr. Solt is currently serving on full-time faculty as an Associate Clinical Professor at SMU.  Prior to serving on faculty, she was the Clinic Director of the SMU Center for Family Counseling for three years.  Dr. Solt has also served as the Assistant Director of the Center for Play Therapy and has been a Supervisor for the Intensive Play Therapy Supervision component of the Summer Institute since 2000.  Dr.  Solt has also taught and supervised as an Adjunct Professor at UNT in the areas of Practicum, Assessment, and Filial Therapy.
In May of 2003, Dr. Solt opened Neurotherapy and Counseling Services, which provides counseling services to children, adolescents, and families, as well as supervision to LPC-interns and play therapists.  Dr. Solt also serves as a therapist for Innovation360 in Dallas.  Dr. Solt has served on Frisco Independent School District Hope Rising Team, which is a trauma response team to assist children and teens that have experienced a trauma or loss.
Dr. Solt is also on the Board of Directors for Camp C.O.P.E., which is an intensive counseling experience offered to children of a deployed or injured parent serving in the military.  Dr. Solt has also served on the board of the North Texas Chapter of the Texas Association for Play Therapy for four years.  Dr. Solt has authored various articles in the area of play therapy and is the author of "My Special Playtime".  Dr. Solt is a mother of three and resides in Frisco, Texas.
Brianna Souddress - MS, LPC Associate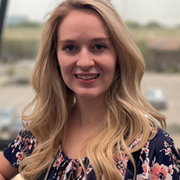 Brianna Souddress, MS, LPC Associate
Under the supervision of Chris Epstein, M.A., LPC-S
Therapist & Life Development
Brianna is a recent graduate of the University of North Texas. She joined Innovation360 in December 2020 and has since completed her practicum by seeing clients for individual therapy, assisting with several group therapies, and working as part of the Life Development team. Brianna is passionate about helping others to create meaningful and lasting change through the use of Cognitive Therapy techniques, such as providing psychoeducation and identifying maladaptive thinking patterns to reframe. Brianna strongly believes in counseling's ability to bring forth an individual's own strength and power through a supportive, non-judgmental environment.  We are the masters of our own journey and with the right support, have the strength to overcome so much.
FUN FACTS ABOUT BRIANNA:
Favorite quote:"The best things in life don't come easy, but those things are the ones worth the sacrifice." – Adriana Locke
Favorite song:"Come what may" -Moulin Rouge
Crazy college job:Uber Eats
Show and tell item:Pictures/videos of her kiddos
Biggest fear:Losing loved ones
Specialties:
Depression
Anxiety
Women's Issues
Addiction
Trauma (physical, sexual, emotional and verbal)
Life Transition/Adjustment Concerns
Overall Health/Wellness
Population:
Young Adults
Adults
Professionals
Parents/Couples
Education:
S. in Applied Psychology from New York University
S. in Counseling from University of North Texas
Jeff Sullivan - MS, LPC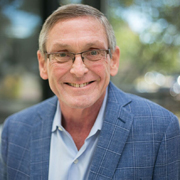 Jeff Sullivan, MS, LPC Intern, LCDC Intern

Therapist & Client Advocate

Jeff is a licensed Chemical Dependency Counselor Intern under the supervision of Chris Epstein, LPC-S. He comes to counseling as a second career after spending 33 successful years in a family business of engineering and manufacturing industrial processing machinery, where he held positions from lab technician to president. What's more, for 25 of those years Jeff both studied and taught the self-development technology of Neuro-Linguistic Programming (NLP) as part of his quest to better his own life. Jeff augments tried-and-true Cognitive Behavioral Therapy (CBT) with NLP, motivational interviewing, mindfulness, and hypnosis, all shaped with basic neurobiology.
Jeff's natural curiosity and engineering background drove his interest in nature's most sophisticated frontier: the human mind. This, along with a deep love of humanity, inspires and motivates Jeff to help people achieve both greater peace and more positive results in their lives.
FUN FACTS ABOUT JEFF:
Favorite quote: "The map is not the territory." – Alfred Korzybski
Craziest college job: Hand delivering coupon books sold over the phone.
Show & Tell item: World's biggest vibrating conveyor.
Biggest fear: Boredom
Greatest achievement: Being a good husband and father
Favorite workout song: "EZ Rider" by Jimi Hendrix
SPECIALTIES:
Addiction (Use / Abuse / Addiction)
Anxiety
Dream Reaching
Depression
Insomnia
Trauma
Weight-related issues
POPULATION:
Executives / Business Professionals
Family business owners / members
Individual (Late Teen to Adult)
Trauma Survivors
EDUCATION:
Bachelors degree in Chemical Engineering
Masters degree in Counseling
Contact Jeff at [email protected]
Mick Veasey - MS, LPC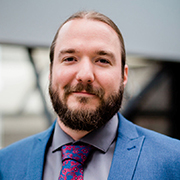 Mick Veasey, MS, LPC
Therapist
Originally drawn to the field of mental health to work with veterans with PTSD, Mick received his Masters of Science in Counseling from Southern Methodist University. He joined i360 in February 2019 as part of the Life Development team and has since stepped into Client Advocacy and is currently a Primary Therapist at i360. Mick enjoys a wide variety of hobbies from Warhammer to Brazilian Jiujitsu and a great many others. His personal philosophy of counseling includes exploring the relational dynamics that formed who we are, who we believe ourselves to be, and what we believe we deserve – or not.
Through exploration of self and connecting the past to the present, we are freed from repeating the patterns of living that hold us back from living the life we want. As we learn about how we came to be as individuals, we learn about our particular stressors and how to navigate them. We learn to blame ourselves less for the things we cannot control. We learn to negotiate for ourselves in relationships and create the life we've always wanted, but for some reason always felt was out of reach. Through this process we find that the symptoms of anxiety, depression, or suffering lessen and disappear. Therapy can at times be a painful process, but through that pain something beautiful is made possible.
FUN FACTS ABOUT MICK:
Favorite quote: "Be Here Now!" -Ram Dass
Favorite song: "Word to the Wise" -Mastodon
Crazy college job: Installing security systems in jails and government buildings
Show and tell item: Warhammer 40K – Imperial Fists army
Biggest fear: Missing out on life
Specialties:
Depression
Anxiety
Dual Diagnosis
Addiction
Education:
B.S. in Psychology from The University of Texas at Dallas
M.S. in Counseling from Southern Methodist University
Stephen Vobach - MD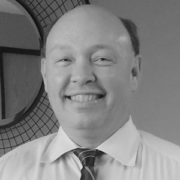 Stephen Vobach, MD
Psychiatric Consultant
For over 20 years, Dr. Vobach has been providing inpatient and outpatient psychiatric care for adults of all ages. He has been with the Baylor University Medical Center – Dallas since 1994, has served as Chief of the Psychiatry Department since 2003 and he currently owns a private psychiatric practice.
After graduating from Rice University, Dr. Vobach completed his M.D. at U.T. Health Science Center Houston in 1989. He followed that up with an internship and residency in psychiatry at UT Southwestern in Dallas and a geriatric psychiatry fellowship in 1994. He was voted "Best Doctor" by D Magazine between 2002 to present and earned the "Super Doctors" award from Texas Monthly from 2008 to present.  He and his wife have funded various scholarships to Rice University and UT -San Antonio.
Working closely with i360, Dr. Vobach provides patients with psychiatric evaluation, as well as medication management. Throughout his career, Dr. Vobach has been able to help countless clients who have struggled with mental health and addiction related problems.
Jeannie Whitman - Ph.D., LP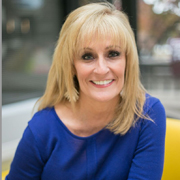 Jeannie Whitman, Ph.D., LP
Therapist
FUN FACTS ABOUT JEANNIE:
Favorite quote: "A friend hears the song in my heart, and sings it to me when my memory fails." –Anonymous
Craziest college job: Wrote radio spots and recorded jingles for local radio and television.
Show & Tell item: As a proud daughter of a WWII combat United States Marine, I would bring Pacific Theatre USMC Memorabilia.
SPECIALTIES:
Stress and Trauma Related Disorders
Traumatic Bereavement / Loss
Anxiety
Depression
Life Transition / Adjustment
Gerontology / Specifically dealing with Alzheimer's Disease and related disorders
POPULATION:
Individual
Couples
Veterans with PTSD
Business Professionals
EDUCATION:
Jason Eck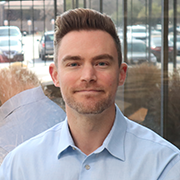 Jason Eck
Life Development
Jason was born and raised near Los Angeles, California but has called Texas home for the past 13 years. He graduated from Southern Methodist University in Dallas in 2016. Jason is passionate about life and passing on his learned experience to someone else. He believes that emotional pain is a gift, affording one the opportunity to try something new and grow.  Outside of work he is actively involved in the greater 12 step recovery community which plays a large part in his own happiness and sense of purpose. Jason also enjoys most forms of exercise, sand volleyball, healthy eating, and growing spiritually.
Favorite quote: "This is the real secret of life — to be completely engaged with what you are doing in the here and now. And instead of calling it work, realize it is play" Alan Watts.
Craziest college job: Building pool tables.
Show & Tell item: My Pokémon card collection.
Biggest fear: Not living life fully.
Greatest achievement: Having a personality change sufficient to bring about mental health recovery.
Favorite workout song: "Street Fighting Man" by Rage Against the Machine.
SPECIALITIES:
Substance abuse
Anxiety/ Depression
Motivation difficulties
Spiritual/Existential Issues
12 steps
Meditation
Education: B.A. in Markets & Culture from Southern Methodist University
Jill Harris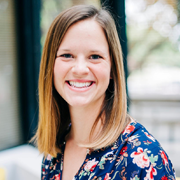 Jill Harris
Lead Life Development for Females
Born and raised in Dallas, Texas, Jill graduated from Texas A&M University in 2013. Jill joined the Life Development team in 2018 and is the female Lead for Life Development. She equips, encourages, brainstorms, supports, and instills a sense of community for the LD staff as they creatively and consistently support i360 clients. As a Dallas native, her curiosity feeds the desire to find all the hidden secrets DFW and her travel destinations have to offer. She is passionate about play, trying new hobbies, creating through art and food, and getting outdoors by camping, hiking, rock climbing, and soccer. In Life Development, Jill enjoys the opportunity to walk with people through their struggles and achievements, while also appreciating the simple steps every day it takes to know oneself better through relationships. Jill encourages, challenges, and supports clients through life development experiences. Jill has been married and living in East Dallas since 2013 and loves long meals with her family and friends.
FUN FACTS ABOUT JILL:
Favorite quote: "Sometimes fear does not subside, and one must choose to do it afraid." -Elisabeth Elliot
Craziest college job: Ropes Course Instructor
Show & Tell item: My collection of rocks and shells from significant places I've visited over the years.
Biggest fear: Drowning in open water
Greatest achievement: Leading a group of college students on a missions trip out of the US, Inner city discipleship ministry
Favorite workout song: anything from Khalid, John Mayer, Texas Country or 80's rock. Or a strong love ballad. Anyday.
SPECIALTIES:
Health, wellness, and nutrition
Anxiety/Depression
Grief
Chronic illness
Life Transition/Adjustment
Spirituality
Relationship Difficulty
Identity
Disability/chronic illness of family member
Motivational difficulties
Active Mindfulness/Play development
EDUCATION:
S. in Biblical Counseling at Dallas Theological Seminary- in progress (Dallas Theological Seminary)
S. in Recreation, Parks, and Tourism Sciences; Emphasis in Youth Development (Texas A&M University- College Station)
Stephanie Heppes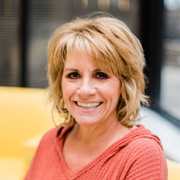 Stephanie Heppes
Born and raised in Dallas, Stephanie is the second oldest of 7 siblings.  Stephanie, her older brother and 4 younger brothers all graduated from Baylor University where she majored in fashion merchandising.  She became quite gifted in learning how to keep the peace among her siblings and is sometimes referred to as "Switzerland" in the family.  Stephanie is one of the original team that was hired for Life Development when i360 was started back in 2008.  She is gifted at working with female clients that struggle with anxiety, depression, personality disorders and addictions.  She brings a calming presence in situations where there is chaos and ongoing struggles.  She's been married to Geoff for over 30 years and has three adult children in the Dallas and surrounding areas.  An avid runner, Stephanie has completed 10 full marathons and numerous half marathons.
FUN FACTS ABOUT STEPHANIE:
Favorite Quote:  "The two most important days in your life are the day you are born and the day you find out why."  Mark Twain
Craziest College job:  the fact that I didn't have one is crazy.
Show and Tell items:  "my 10 marathon medals"
Biggest fear:  being attacked by a shark
Favorite workout song:  most 70's music
Nate Hutcheson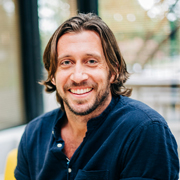 Nate Hutcheson
Life Development
An advocate of self-discovery through openness, Nate feels called to life development after broadening his own perspective through 12 step experience, meditation, academic education, world travel, and the wisdom that can only be gained through the risk of engaging in life. After enduring life for just long enough to find out that life is not meant to be endured, Nate discovered the one key to freedom from unnecessary suffering: helping others. Life development, as well as life itself, is now a series of moments filled with gratitude for opportunities to share hope with others, regardless of where someone might be on their path.
FUN FACTS ABOUT NATE:
Favorite quote: "Everyone needs three things for a happy life: something to do, something to look forward to, and someone to love." -Dr. Michael Cofield
Craziest college job: Boxing corner man
Show & Tell item: My journals: full of carefully described transmissions gifted by my spiritual teachers from their experience
Biggest fear: Allowing trauma or negative conditioning to rob me of the experience of love
Greatest achievement: Being told that I saved someone's life
Favorite workout song: The General by Dispatch
SPECIALITIES:
Substance Abuse
Addiction
Failure to Launch
Depression
Trauma
Mindfulness
Brandon Sopher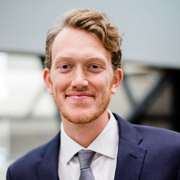 Brandon Sopher
Life Development
Prior to Life Development, Brandon worked as a professional tour guide taking people from around the world on camping road trips throughout the lower 48 States of America. Ask him some time to show you his "Swan Dive in The Land of the Navajo" video… Or better yet, to reenact it! Through life experiences such as attending college, living in New Zealand, studying Spanish in Western Europe, working as a tour guide, etc., Brandon has learned the value of stepping out of comfort zones and using adventure as a means of challenging and inspiring personal growth. Finding passion and purpose in serving others and building relationships, Life Development is now a daily opportunity for Brandon to share lessons learned "on the trail", share his zest for life, and to help point others to their inherent value through the practice of being present.
FUN FACTS ABOUT BRANDON:
Favorite quote: "Done is better than perfect."
Craziest college job: Adventure guide in the Ozarks.
Show & Tell item: My journals.
Biggest fear: Wasting potential.
Greatest achievement: So far, helping raise my brother and sister and leading groups on cross country camping trips.
Favorite workout song: The Red by Chevelle
SPECIALTIES:
Depression/Anxiety
Life transitions/Identity
Relationship difficulties
Motivation Difficulties
Spiritual & existential issues
EDUCATION:
Texas A&M University – Bachelor of Science, Industrial Distribution; Business Minor
Turner Womble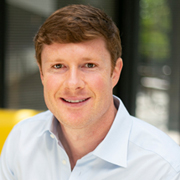 Turner Womble
Life Development
Turner has years of personal experience dealing with his own struggles regarding anxiety, depression, and alcoholism. He finally found a way out on March 12, 2012 and has remained sober ever since. He is eager to help out the next person who is going through any life struggle. By turning past experiences and regrets into assets, he is able to relate and help those who are currently struggling because he often knows what's it's like to be in their shoes. The local recovery/sobriety community is a large part of his life outside of work. Turner also is passionate about working out, healthy eating, and collecting art.