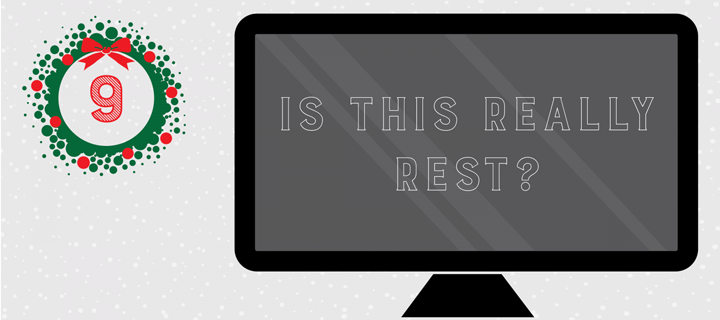 "When you can't wait for your ship to come in, you've got to row out to it." – Greer Garson
I love Greer Garson. Not just for the wisdom she left us (may she rest in peace), but for her silky, smooth voice that comforted me when I was a kid and ready to relax a little during the holidays.
I remember plopping down in front of our sorta-color TV and listening to the soothing story-telling voice of Ms. Garson in the 1968 TV holiday classic, "The Little Drummer Boy." You'll remember the program if you've seen it because the characters were Claymation. And, don't deny it if you've seen it and really liked it. It's a classic.  And that's just one of the many great shows and movies this time of year.
We all need rest, and the holidays seem like the 'perfect' time to rest. But, sometimes we make a mistake when we think, "I have to go from all that I've been doing to absolutely nothing and that's going to recharge my batteries."
No, that actually may not be the case.
There's a lot of data in the exercise and physiology field that speaks to the value of "active recovery."
Yes, you heard me correctly, you actually recover better from fatigue when you still keep a little bit of momentum in your life—not when you go from doing a lot to doing nothing.
I would encourage a little bit of caution when we're tempted to totally veg for days on end. Too much of a good thing can end up putting us in a place that's not as healthy as we would like.
What I would encourage is to make sure that your rest is restorative.
By the way, have you ever seen Elf? Let me tell you about that show…okay, another time.
https://i360dallas.com/wp-content/uploads/2016/05/day-9.png
320
720
administrator
https://i360dallas.com/wp-content/uploads/2016/05/Innovation-360-main-logo-final-300x138-2-300x138.png
administrator
2016-05-04 21:40:03
2016-05-05 13:51:43
Day 9 | Is this really rest?