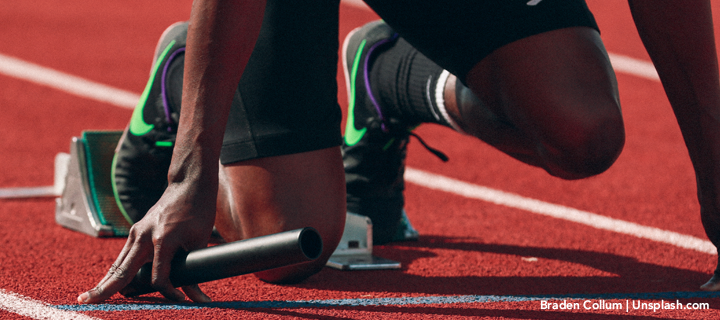 In just a few short days the 2016 Olympic Games in Rio will begin! Athletes from around the world will take the field in their quest for the ultimate reward – the Olympic gold medal.
Their performances will seem effortless. For some, their competitions will only last a few minutes. But their preparation and training has taken a lifetime. It will be 3 weeks of high intensity, awe-inspiring athletic performance.
But for some us, it may also be a time of pause and reflection.  A time we look at these amazing athletes from the comfort of our Laz-E-Boy recliner with our bowl full of ice cream and wonder, "wouldn't it be great to be that amazing?"
Well, let's find out! This month, let's channel the hopes and dreams of each Olympic hopeful into our own lives. Why? Because being active is not only good for our physical health, but our mental health as well!
Research has shown over and over again that physical exercise has enormous mental health benefits. Addictions can be replaced with a goal to finish a marathon. Anxiety can be channeled into a rigorous exercise routine. Depression can be offset with a supportive partner, coach or training group.
Finding motivation to get moving eludes even the best of us. But we don't have to have the same schedule or resources as an Olympian to achieve incredible fitness success. We just have to have the heart of an Olympian.
Ready to change? Let the Olympic spirit fuel that readiness. Here are a few steps to get inspired:
TEAM UP– We don't have to be alone in our efforts to get healthy. Find a fitness partner who shares your goals. There are running groups, cross training teams, rock climbing gyms and city leagues with all kinds of opportunities to get moving. There really can be strength in numbers.
REMEMBER – It can be so hard to get up at 6 am for that early morning run. But if you remember how amazing it feels when you've finished, you'll be more likely to get up and get moving. This is true with any kind of physical exercise. The power of positive thinking is underrated.
BE INSPIRED – Simone Biles. Michael Phelps. Usain Bolt. Agile. Fluid. Fast. Find someone who inspires you; someone who's already doing what you want to do better. There are endless sources of inspiration that you can lean on when getting off the couch seems impossible.
If you need help getting a physical routine started, give us a call. We have an excellent Life Development team who can help you set and achieve your fitness goals.
https://i360dallas.com/wp-content/uploads/2016/08/Heart-of-an-Olympian.png
320
720
administrator
https://i360dallas.com/wp-content/uploads/2016/05/Innovation-360-main-logo-final-300x138-2-300x138.png
administrator
2016-08-02 14:04:46
2016-08-02 14:06:50
The Heart of an Olympian